Lustrous beads that are commonly milky white in colour, pearls are unique, precious gemstones that can be found under the sea.
Pearls are the only gems not to come from the ground, making them highly prized, desirable items. They're one of the most loved gems, symbolizing wisdom and attracting a calming aura.
Uncover all you need to know about this precious gemstone, including how pearls are made to become some of the best pearl jewellery gifts.
What is a pearl?
Pearls are made up of small, crystalised forms of calcium carbonate, which has been deposited in layers. 'Perfect' pearls are usually round and smooth However, they can be found in many other shapes and colours. The iridescent coating of pearls is called nacre, which give the gemstones their signature shine.
Where do pearls come from?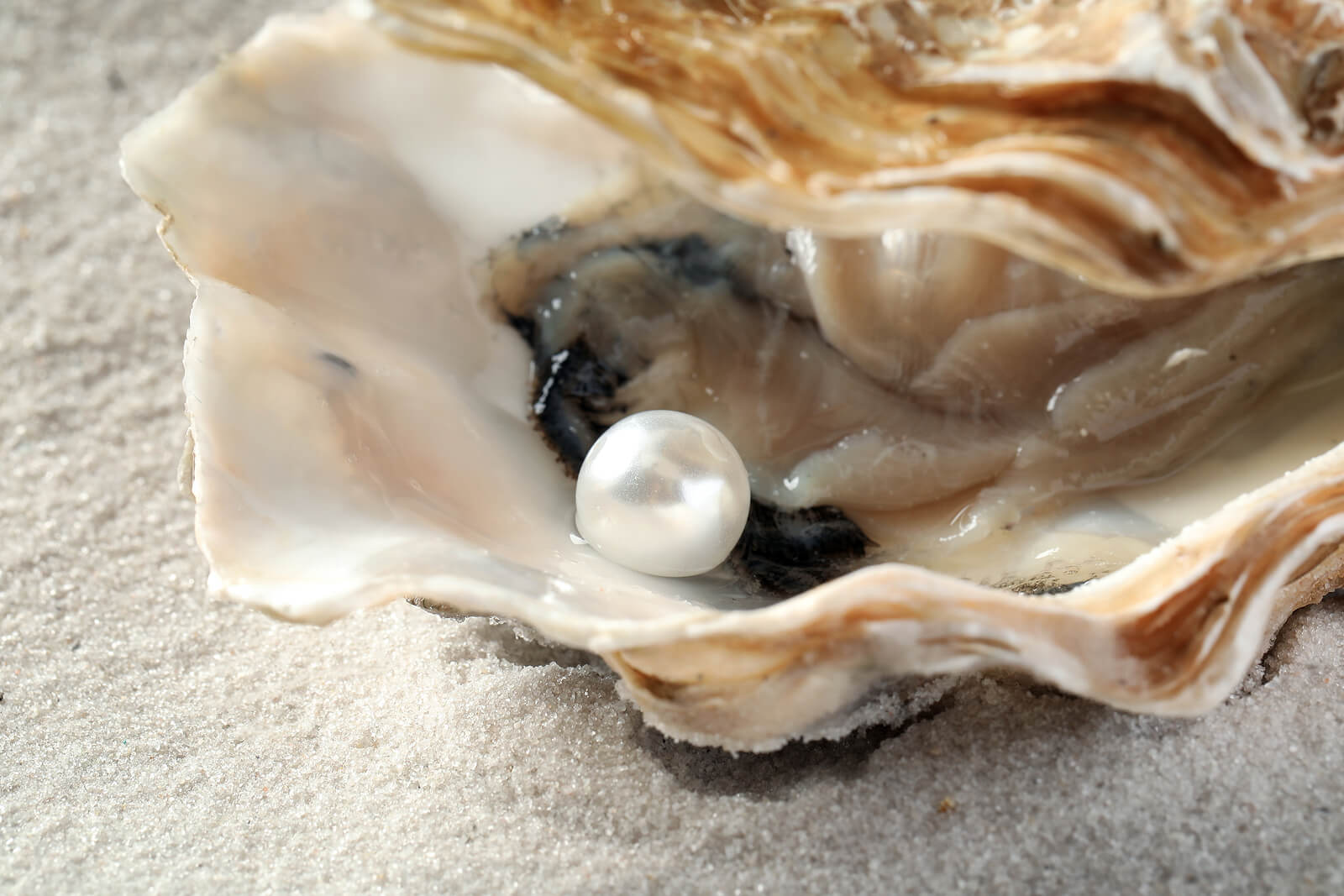 Pearls are found in molluscs, mostly oysters and mussels. In saltwater, you'll find pearls in oysters, while in rivers and ponds, mussels produce the gemstone.
Pearls form part of the creatures' defence system, intended to protect their fragile bodies from parasites. Oyster and mussel shells have a similar molecular makeup to pearls, both formed of layers of aragonite and conchiolin.
How are pearls made?
The process of making a pearl can take six months to several years. The mollusc must be of mature age, around three years old, to produce a pearl.
To start the process, a small foreign object (such as sand or food particles) makes its way into the mollusc. The creatures respond by producing a calcium carbonate secretion to protect themselves and reduce irritation.
Larger and higher-quality pearls come from older oysters and are called first-generation pearls. Most molluscs can produce up to three pearls in their lifetime.
After around three to four years of growth, the pearl usually reaches its optimum size and thickness. It's then carefully harvested by the pearl cultivator. The pearl is evaluated to determine whether or not it is suitable for sale. Only a tiny fraction of cultivated pearls are good enough quality to sell to jewellers, making them a costly and rare gemstone to produce.
What are cultured pearls?
Many jewellery pieces contain cultured pearls. This means the pearl has been made with the aid of human intervention. The pearl is still produced by a living, productive mollusc, but in an environment where the living conditions have been carefully controlled. These types of pearls can be cultivated in seawater or freshwater bodies.
How to tell if a pearl is real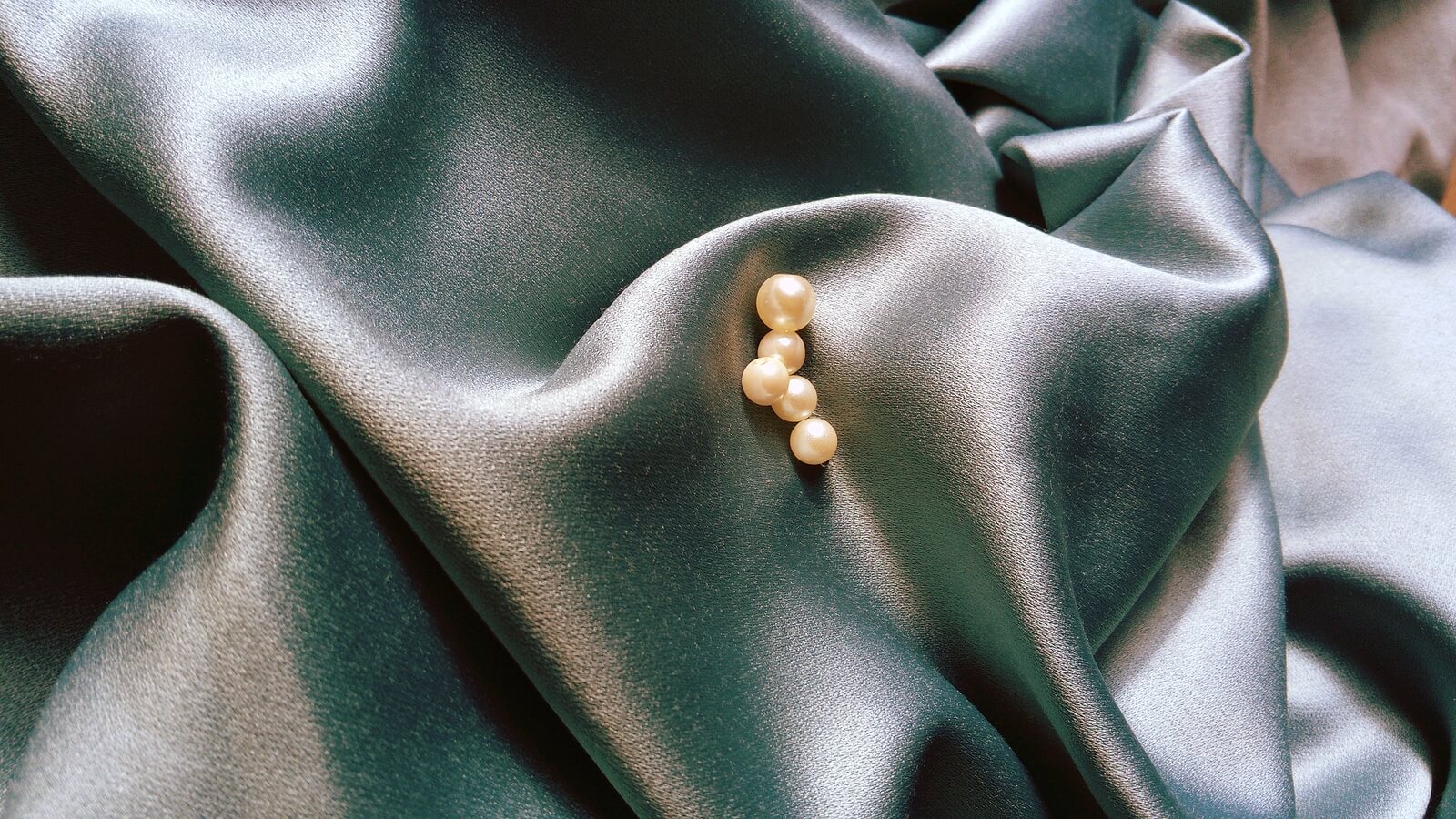 While imitation pearls are popular in costume jewellery, being easily replicated makes the gemstone a common victim of counterfeit pearls that are sold as the real thing.
Luckily, there are a few tests you can carry out to tell if a pearl is real.
Texture: Take the pearl and run it along the front of your tooth. If the gemstone is real or cultured, it should feel gritty.
Colour: Though pearls are thought of as pure white or cream-coloured, natural, higher-quality pearls will also contain a rose or ivory overtone.
Thickness: To test the thickness of the pearl, place it next to bright light and roll it around. If the pearl 'blinks' at you, they have a thinner nacre, which is a sign of a fake or lesser quality pearl.
Perfectness: Imitation pearls are often too perfect. Look for slight imperfections in the gemstone to tell if it's real, including irregularities in shape and small blemishes.
Temperature: Real pearls are usually cool to the touch. Leave the pearls out for a few hours, then see how they feel in your hands. Fake pearls will remain at room temperature before warming up quickly, while genuine pearls will have a similar sensation to touching marble.
How much is a pearl worth?
The value of a pearl depends on many factors, including the size, shape, colour, and condition of the gemstone. Wild pearls are worth more than cultured pearls.
Freshwater pearls are usually the most affordable, with a classic strand of white pearls starting from $100. Rarer pearls, such as the Akoya and South Sea pearls, can sell for over £8,000 – a very large South Sea necklace could come to £82,000.
What do pearls symbolise?
The distinctive nature and appearance of pearls have made them prominent for centuries.
The watery origins and spherical shape of the pearl mean they're often associated with the moon. Ancient Vedic texts state the pearl is born of the earth's waters and heaven's powers and is considered to be the daughter of the moon.
Some Western cultures connect the pearl to Venus, the goddess of love, who was also born from the ocean. Biblical stories depict pearls as the tears of Eve, formed when she was banished from the garden of Eden. Their rarity is also the reason behind the saying 'pearls of wisdom', originally a biblical term – when knowledge is shared, we must treasure it as we would a rare pearl.
Their rare and unique nature means pearls have long been associated with wealth. Before we knew how to culture pearls, they were incredibly hard to come by, only worn by the lucky few.
The white colour of pearls also connects them to purity and innocence, especially among women. Even today, most pearl jewellery is worn by women, with pearl wedding jewellery featuring in many a bride's big day.
A pearl wedding anniversary is celebrated after 30 years of marriage when wives were typically presented with pearls by their husbands. Pearls are also the birthstone for the month of June, and many believe the gem is aligned with the Gemini zodiac sign.
Pearl jewellery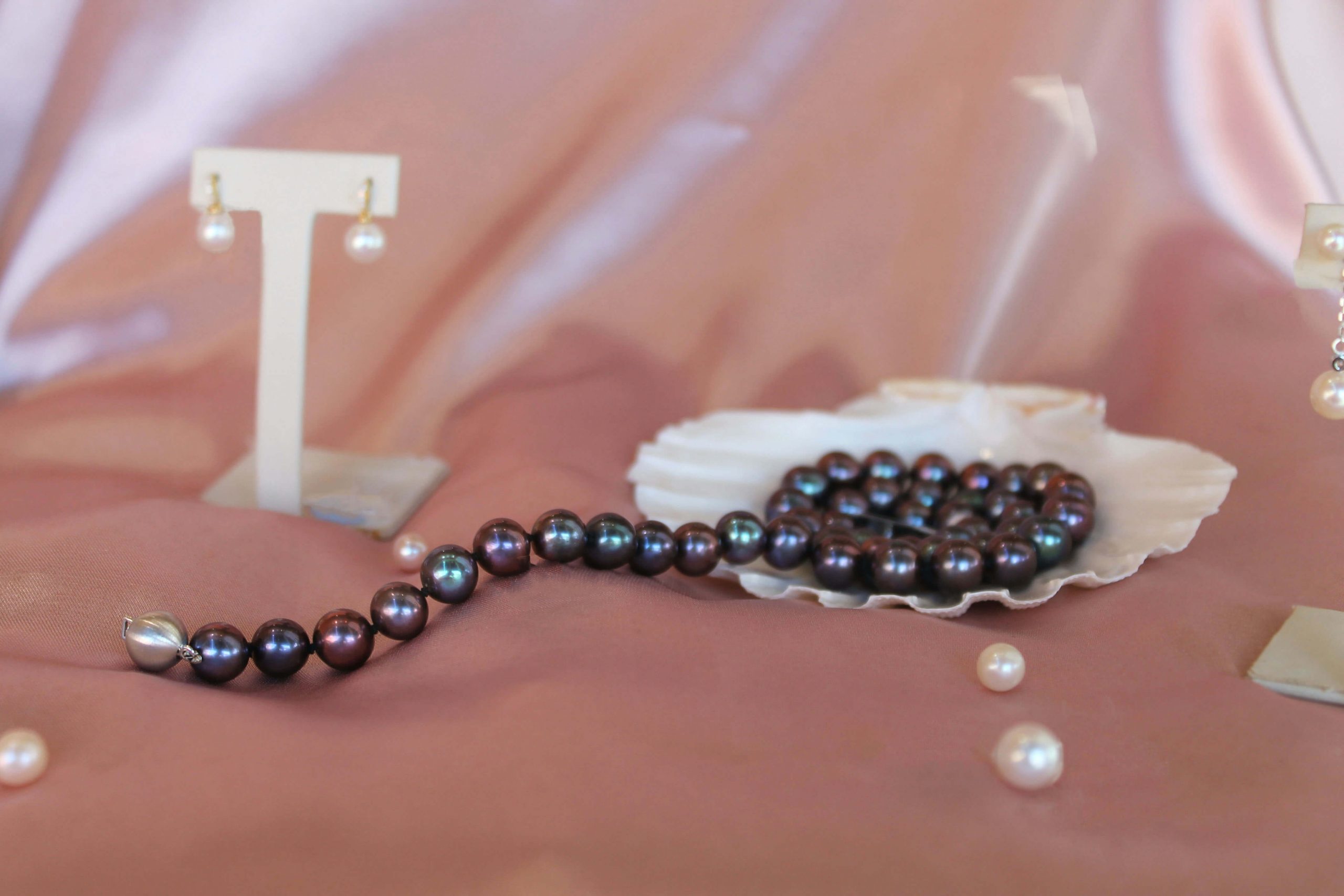 Pearls can be featured on necklaces, earrings, rings, bracelets, and more. They are found either on their own or alongside other precious stones and are particularly striking when placed next to coloured gems such as ruby or topaz.
Freshwater pearl jewellery can feature pearls in pure white to the deepest grey, with a range of designs and styles. Pearl earrings are especially popular, their light and delicate nature perfectly complimenting the face well.
The precious gem is timeless, transcending any era of fashion. A pearl bracelet or pearl necklace is an ideal gift for a special occasion, certain to be treasured for years to come.
---
---